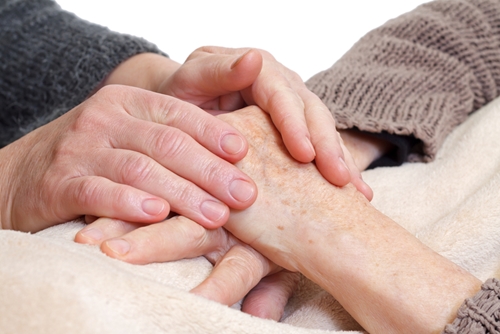 According to the
Arthritis Foundation
, more than 50 million adults have been diagnosis with some form of the disorder. This figure amounts to more than one out of every five people over the age of 18. And children are far from immune: almost 300,000 babies and children have arthritis or a rheumatic condition. The foundation also explained that arthritis is the single largest cause of disability in the nation. The economic impact of this is large – one third of all people with arthritis report that it impacts their ability to work, and it is responsible for more lost workdays than any other condition. Many people use arthritis gloves to manage symptoms related to the disorder. Here five of the benefits of this strategy:
1. Pain relief
Pain is defined as chronic when it last for more than three to six months, according to the Arthritis Foundation. However, it can and does last even longer, up to an entire lifetime. While some people may be tempted to simply ignore the chronic pain or try to manage it as best they can, the best course of action is to see a medial professional to get an evaluation. The Arthritis Foundation
explained
 that most people view chronic discomfort as completely causative: If the underlying issue is resolved, the pain should be as well. In the case of rheumatoid arthritis, they reason that medical interventions, such as drugs, used to treat the illness will also completely relieve any related symptoms. However, this is not true. Pain can linger even after treatment of arthritis, making everyday tasks like driving and getting dressed more difficult. Arthritis gloves can help manage chronic pain, allowing patients to more easily navigate their lives.
2. Proper circulation
One of the side effects of rheumatoid arthritis is vasculitis, a narrowing and inflammation of the vessels. This can block blood flow to the extremities, such as the arms and legs. When this happens, pain and impaired hand function can be the result. Gloves that provide compression may help increase circulation, though fit is critical to the therapeutic effect.
3. Ease of use
The
IMAK
Compression Arthritis Gloves were tested by the Georgia Tech Research Institute and are the only arthritis gloves on the market to have been commended by the Arthritis Foundation for their ease of use. The Arthritis Foundation performs this analysis to recognize "products proven to make life easier for people who have arthritis and other physical limitations."
4. Restoration of everyday activities
Rheumatoid arthritis can make certain activities difficult, such as gardening or working. Wearing arthritis gloves that are
fingerless
allow the tactility required to perform everyday business without issue. *Note: Be sure the gloves still cover the joints in your fingers. Otherwise the potential to provide pain relief is mitigated.
5. No side effects
Even the mildest medications can have unintended consequences, such as drowsiness or nausea. Gloves, on the other hand, do not have any side effects, an important consideration for people who can not afford potential ill impact.