Joslin Arm Slings were created to deliver the ultimate in comfort, fit and support. Since the introduction in 2000, our arm slings have received rave reviews from patients, healthcare professionals, elite athletes and celebrities alike.
Unlike traditional cloth slings, the unique combination of our stretch fabric and patented design assure a custom fit.The Ultimate Arm Sling®, our flagship product, was designed especially to relieve painful pressure points while providing maximum support and stability for both short and long term use.
Our slings are distributed widely and used by hospitals, clinics, sport medicine specialists and orthopedic surgeons; sports teams; rehab and occupational therapists; schools and universities; the military; nursing and home care services.
See Joslin® Products Below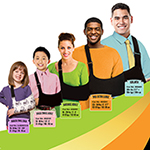 Ultimate Arm Sling®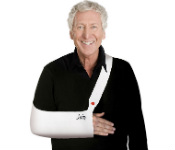 Joslin ER Sling®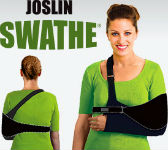 Joslin Swathe®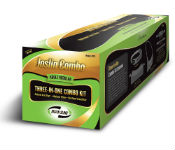 Joslin Combo®