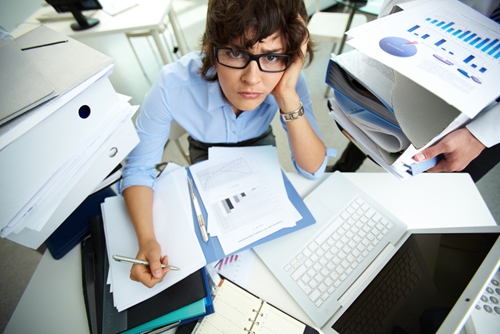 We all have a friend or family member who qualifies as a workaholic. These individuals invest countless hours into their job, and may be so focused they don't take time for themselves. This holiday season, consider getting the workaholic on your list an item for their desk or workspace. This gesture respects their hard work while offering a source of Zen or enjoyment.
A stylish travel mug
Coffee is the lifeblood of workaholics across the country, and a new travel mug is a great gift idea for a few reasons. First, it can be easy to stick with the same boring mug or thermos for years. Secondly, the newest models keep coffee hot for hours on end. A cold cup of coffee can be a big let-down, but with a new travel mug, the workaholic on your list need not suffer such an abysmal fate. Many coffee shops also offer discounts to patrons who bring their own cup, so there's an added bonus in opting for a traveling mug.
Framed photos
The shopping site More suggested that one of the
best gifts for a workaholic
might be the most simple. Framing a favorite family picture can give a desk or office a warmer, more inviting feel. Select an older photo or print off a favorite from social media. You may also opt for a digital picture frame. These can store dozens of photos that make for a wonderful desk ornament.
Wrist Cushion
Desk jockeys can spend hours on the computer, which over time can lead to carpal tunnel or even arthritis. An
IMAK Wrist Cushion for Mouse
 supports and massages in a way that reduces discomfort or damage. This is the kind of gift that you may not know you need but can offer tremendous relief and ergonomic comfort. It is a small but effective way to improve the life of your workaholic while he or she is burning the midnight oil.
An oil diffuser
Physical support is important, but mental stress is equally taxing for anyone working long hours. Buzzfeed found that an oil diffuser is a
great gift
for any workaholic. These simple devices can fit snuggly in the corner of a desk and release gentle, relaxing aromatherapy oils. Some scents are sweet while others are invigorating, but all the same an oil diffuser can be an excellent addition to any workaholics workspace. Scented candles or even the right potted plant can offer similar benefits.
Stress ball
Not everyone enjoys warding off stress with such a holistic approach, and for some people the best solution might be a little more cathartic. An
IMAK stress ball
is a simple but powerful little tool for getting through the day. Importantly, a stress ball can be used for more than just warding off negative feelings. When brainstorming or reviewing notes it can be helpful to doodle or play with an item like a stress ball to remain a little more focused.
An office lamp
Florescent overhead lighting can take a serious toll on the eyes and are hardly relaxing. Anyone who's sat in an office can tell you that, but for workaholics who spend endless hours at their desk, the issue is made even worse. A small lamp can alleviate this problem. Those pesky overhead lights can be replaced with the more gentle glow of a traditional light bulb. At the same time, a lamp might be an elegant addition to a desk or office in need of a little pizzazz and personality. Consider a traditional style or try to find one with a bit of flair.