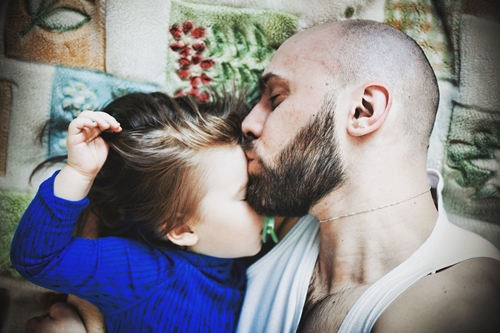 The first days of a child's life are some of the most important, not just for the infant but for the mother as well. This is a time when much of the most important bonding happens, and each individual becomes accustomed to the new reality of their world. Sadly, for some, there is an added difficulty that makes navigating this time even harder: drug dependency.
Dependency can affect both mother and child. When a pregnant woman takes drugs such as heroin, codeine, oxycodone, methadone or buprenorphine, they can pass through the placenta and enter the womb. Over time, the baby can become addicted to the chemicals, much in the same way as an adult would. If the mother uses drugs within seven days of the birth, her child could be born with an addiction to them.
After birth, that child will no longer be receiving the chemicals they have become accustomed to. This leads to intense withdrawal symptoms, which are agonizing for a newborn, and can last anywhere from several days to multiple months. The condition is known as Neonatal Abstinence Syndrome or NAS.
Lisa Cleveland, a Ph.D and registered nurse with San Antonio's U.T. Health Science Center, is researching the symptoms exhibited.
"Very high-pitched inconsolable crying, a lot of stomach issues, so vomiting, diarrhea," Cleveland explained to Texas Public Radio. "These babies don't sleep well. They don't feel good."
In many cases, the ordeal takes a toll on the moms as well. Many feel a combination of shame, guilt and distance from their child, which makes those first critical bonding days even more difficult. When a young infant is crying, it is natural to feel frustrated and wonder what it is possible to do.
While there is no failsafe solution, one of the things that Cleveland and her team are looking at is the potential impact of Kangaroo Care. She believes that the skin-to-skin contact it promotes can have a discernibly positive effect on the ability of mother and child to connect.
"Several of them (the mothers) have said that they feel when their baby was skin to skin that their baby was forgiving them. And they felt that some of the shame and the guilt was going away," Cleveland said. "So that's really powerful."
One of the people Cleveland spoke to, a 27-year old mother named Yolanda Aldana, echoed that sentiment. Aldana had turned to Vicodin to battle extreme pain after a botched epidural during her second birth. Over time, she progressed to heroin after finding Vicodin expensive and hard to get. Her third child was born suffering from NAS, causing her no small amount of guilt.
Ultimately, it was Kangaroo Care that helped her work through those feelings and bond with her daughter. "All my regrets and everything that I had went away. The bond that we have is unbreakable because of it. It made it all better just to have her on my chest. Just to have her skin to skin. Just to feel her little heartbeat, to have her feel my heartbeat," she told Cleveland.
How Kangaroo Care helps mother and child
Research has demonstrated the benefits of Kangaroo Care. Per the Cleveland Children's Clinic in Ohio, "skin-to-skin holding stabilizes heart and respiratory rates, improves oxygen saturation rates, better regulates an infant's body temperature, and conserves a baby's calories."
This creates a number of benefits for the child, including but not limited to:
Stronger heart function, due to stabilization of the heart rate
Improved breathing and respiratory function
Better delivery of oxygen to vital organs
Faster and more regular weight gain
Decreased crying and better sleep
Faster hospital discharge
However, the upsides of Kangaroo Care are not limited to the infants. In fact, both parents can gain from initiating skin to skin contact in the early parts of the child's life. Some of the benefits they might expect are:
Improved bonding – simply being close to your baby can help with postpartum depression and feelings of isolation.
Increased breast milk supply and an easier time breastfeeding
Increased confidence in ability to take care of your child. Especially for new fathers, who may not yet have forged a physical bond with the infant, this can be invaluable.
Better sense of control over the care of their child.
In many cases, these benefits are immediately visible, and last throughout childhood. Researchers from Bar-Ilan University performed a study and found that not only did infants who had skin-to-skin contact reap benefits within six months, but that they also were healthier up through age 10:
"Mothers in the KC group showed greater outward displays of maternal behavior with their children who themselves demonstrated stronger cognitive skills than those of the incubator group. These also included exercises requiring control and executive abilities, which the researchers observed all the way through the first 10 years," explained Medical Daily.
The benefits of Kangaroo Care are available to all parents of young children. The NuRoo Pocket, a baby carrier specially designed for this type of care, allows you to stay close to your infant, reaping the benefits of skin-to-skin contact while you live your life.