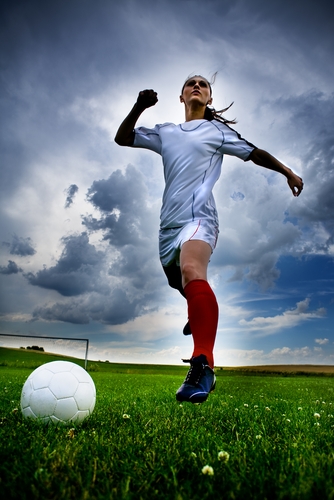 One of the maddening things about plantar fasciitis is that very few demographic groups are truly immune from it. The factors that increase one's risk profile affect a wide swath of people – while obesity and diabetes both increase the likelihood that one develops the condition, so too does spending a lot of time on ones feet and performing high-level athletic feats. While plantar fasciitis is most common in people between the ages of 40 and 60, there are plenty of people outside of that age range who find themselves dealing with it as well.
For sports stars in particular, the injury can be a source of frustration. As they are used to depending heavily on their feet, being sidelined with plantar fasciitis is far from easy. Here are four high-level athletes who have dealt with the condition during their careers:
1. Albert Pujols, baseball
By virtually any metric, Albert Pujols had a superstar-like start to his career. In his first decade in the majors, he smacked more than 400 home runs, drove in well over 1,200 RBIs and accumulated more than 80 Wins over Replacement. However, for many of those years, he dealt with painful foot troubles, which sapped his will to do something as simple as get out of bed in the morning.
"You almost want to pee in your bed rather than go to the bathroom," Pujols told USA TODAY Sports. "It's really painful in the morning."
The pain got so excruciating that he eventually couldn't even play the field, instead reduced to being a designated hitter. In cases of plantar fasciitis, surgery is considered the last option, something to go to only when other interventions had failed. However, after nine years of dealing with the condition, Pujols decided to go under the knife in 2015. While his career has been solid in recent years, he has yet to reach the lofty heights he established over his first decade – one is inclined to wonder how big of a role plantar fasciitis has played in keeping him from reaching his full potential.
2. Joakim Noah, basketball
When asked by NBC about what it was like to deal with plantar fasciitis, Noah answered with his trademark candor.
"It really sucks. Plantar fasciitis sucks," Noah said. "It feels like you have needles underneath your foot while you're playing. That's what it feels like."
While he has still been able to play through the injuries, there is little doubt that the discomfort has affected his ability to be productive on the court. While it is not necessarily a permanent condition, plantar fasciitis can crop up even after extended periods with no symptoms, making it hard to prepare for and frustrating to live with. While doing stretches and strengthening exercises can help, there is no failsafe way to rid oneself of plantar fasciitis – for an athlete, this holding period can be infuriating.
""The plantar fascia is placed under tension every time the foot hits the ground"
"You can imagine how hard it is when you need to run or you need to jump; all the things you have to do when playing basketball. I mean, you don't want needles in your feet, right?," explained Noah.
3. Antonio Gates, football
For a normal person, managing a condition like plantar fasciitis can be difficult. Simply gathering up the will to step out of bed in the morning, when symptoms are often at their worst, can be an ordeal. For a football player attempting to take the field with the condition, things are even more tough. The sport requires precise movements and cuts, and it is hard to get the burst you need when planting one of your feet is painful.
Despite this discomfort, San Diego Chargers tight end Antonio Gates has, at various points in his career, tried to push through the discomfort and help out his team. ESPN Senior Writer Stefania Bell described, in detail, what exactly that effort meant:
"The plantar fascia is placed under tension every time the foot hits the ground as the body weight is loaded through the leg. Imagine now that the tissue is damaged, the fibers are torn and frayed and every step tugs further, weakening that already impaired foundation. The pain is nothing less than excruciating."
Gates' situation underlines one of the central things that makes plantar fasciitis such a dreaded condition among athletes – the timetable for return is uncertain, and even players with high pain thresholds can find themselves watching from the bench for an undetermined length of time.
4. Stephanie Catley, soccer
Plantar fasciitis is by no means limited to male athletes. Soccer star Stephanie Catley has had her struggles with the condition as well, most notably in 2015, when, after slamming her heel against the ground, she aggravated an underlying case of fasciitis.
For months afterwards, she wasn't able to take the field, confined to a boot and a regimen that included plenty of rest and ice. A natural competitor, she was understandably disappointed by the situation, telling the Herald Sun:
"I was rehabbing but wanted to be playing," she confessed. "Because I wasn't playing I got a bit homesick."
Luckily for Catley, the regimen worked, and she has been able to get back on the field this year, doing what she loves. The defender was able to take the field for her native Australia's national team in 2016's competitions, as well as resume her role on the Orlando Pride of the National Woman's Soccer League.
One that could prove useful is wearing The Plantar Fasciitis Day and Night Relief Kit provides 24-hour support and pain relief for your ankle, arch and heel. Wear the daytime sleeve for balanced compression that mimics taping methods to distribute pressure evenly across the foot. Wear the nighttime splint to keep your foot in a comfortable and neutral position, gently stretching the Plantar Fascia and the Achilles tendon.