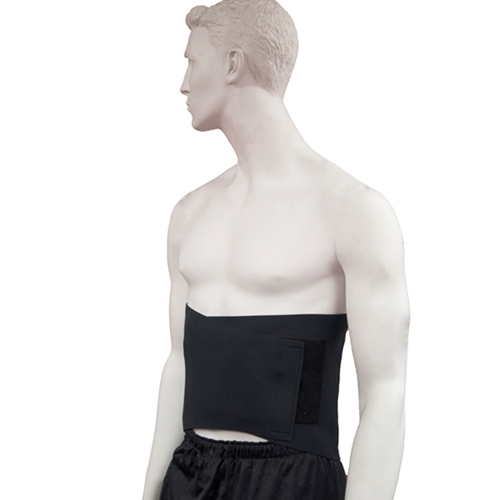 According to Cleveland Clinic, between 85 to 90 percent of the people in the U.S. will experience back pain at some point in their life. While this incapacitation can be frustrating – not to mention uncomfortable – surgery or other invasive measures are rarely required. There are a number of other strategies that can help alleviate back pain, improving your quality of life and ability to move freely.
If you're experiencing back pain, try one – or more – of these five strategies to find relief:
"Back pain can cause you to tense up, which in turn can make the problem worse."
1. Relax and reduce stress
Back pain is anything but comfortable. Understandably, that discomfort may cause you to tense up, which in turn can make your back hurt even worse. It's a vicious cycle. Depending on the severity and cause of your back problems, a first step might be to simply help your body relax. That might come in the form of a standing under a hot shower or taking a few hours to indulge in an activity you enjoy.
Trying massage therapy is another solution. Regular massages can help decrease the tension that builds in your back, neck and shoulders when you're stressed, stopping some of the pain before it even begins.
2. Lose weight
While your back pain can be caused by a variety of factors, excessive weight can exacerbate the condition. If you are overweight, that could be one of the things contributing to your pain, or possibly the cause itself. The Arthritis Foundation reported that even people with back pain who only need to lose 10 or 20 pounds can benefit from slimming down.
While eating extra veggies and increasing your daily level of activity are generally good rules of thumb, you should discuss your health with your physician before making any significant lifestyle changes in the pursuit of weight loss.
3. Exercise and stretch
Though it may be tempting to lay down and not move when experiencing back pain, light activity can actually help alleviate the condition. Cleveland Clinic reported that exercise-oriented physical therapy is an important component of treatment for people who are living with chronic back pain, even if it sometimes feels uncomfortable.
"Rest can sometimes be the worst thing you can do for back pain," Dr. Santhosh Thomas, a rehabilitation physician and medical director of Cleveland Clinic's Center for Spine Health, told U.S. News & World Report. "I try to reassure patients that all pain is not associated with harm."
Building up the muscles that strengthen your back can help prevent future problems. Consider scheduling an appointment with a physical therapist or another licensed provider who can help determine which exercises will be most beneficial for your body.
4. Rest as needed
That being said, sometimes rest will prove to be the best option, at least for a time. Just make sure that you don't remain stationary for too long unless advised by a health care professional. Harvard Health Publications recommended limiting it to only a few hours a day for no more than two days. If your pain is so extreme that you need to be still longer than that, you should consult with your physician.
5. Use cold therapy
Cold therapy is another strategy for dealing with back pain. The Polar Ice® Back Wrap provides the benefits of cryotherapy with compression to reduce pain and control swelling from soft tissue trauma. Use it following physical activity, during rehabilitation or even after surgery to provide relief.
If you have back pain that persists beyond a few weeks, you should consult with a medical professional. While these strategies are helpful for temporary relief, they cannot take the place of health care advice from a trusted doctor.